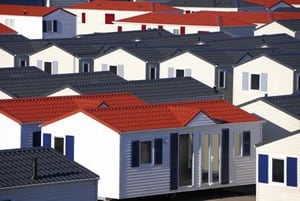 Fannie Mae Mobile Home Park Mortgages
Fannie Mae provides financing options for residential real estate developments where the Borrower owns the mobile home community sites and associated common amenities and infrastructure. This program provides flexible financing, competitive pricing, and a speedy execution time.
---
Overview
Term
5-30 years
Amortization
Up to 30 years
Max LTV
80%
Min DSCR DSCR Calculator
1.25x
Recourse
Non-recourse
Minimum Underwritten Vacancy/ Collection Loss
Minimum Underwritten Vacancy/ Collection Loss
Escrows
Standard DUS escrow requirements for taxes and insurance. Replacement Reserves are required at a minimum of $25 per site per annum (but may be waived).
Third-Party Reports
Standard DUS third-party reports – Appraisal, Phase I Environmental Assessment, and a Physical Needs Assessment – are required.
Interest Rate
Fixed and variable rates.
Assumption
Loans are typically assumable.
Rate Lock
30 to 90-day commitments. An early rate lock feature is available allowing the borrower to lock a rate 45 to 180 days in advance of closing.
Prepayment Options
Yield maintenance and other graduated prepayment options.
Supplemental Financing
Available
Additional Considerations
- The ratio of tenant-occupied homes to owner-occupied homes cannot exceed 5%.
- Generally, homes should conform to applicable HUD Code standards.
- Leases can not contain the option to purchase pad sites.
FNMA Multifamily Mortgages