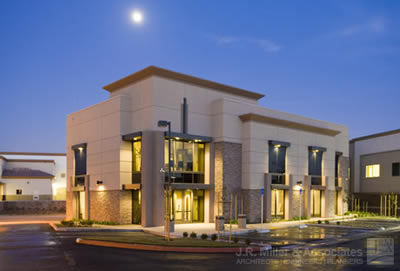 SBA Loans - 504 Program & Refinancing
Commercial Loan Direct offers SBA loans including the 504 program and the 7a program. Please note that the House and Senate are making some important changes to SBA loans and the 504 program as part of the new economic stimulus package.
---
SBA 504 Loans - Requirements
Loan Size:
$750,000 to $10Million
Occupancy:
>51% Owner Occupied
Minimum Personal Credit Score (FICO):
650 - No Bankruptcy
Acceptable Markets:
Urban/Suburban Areas
Non-Acceptable Collateral:
-Gas Station
-Auto Dealerships
-Night Clubs
-Athletic/Fitness Centers
-Special Use Start-ups
-Hotel/Motel (temporarily discontinued)
Preferred:

-Multi-Use Properties

Minimum Equity Injection:
10%
Minimum DSC:
1.2x
Management Experience:
-Prior Ownership & Management Preferred
Prepayment Penalty:
SBA 504 Prepayment Penalty Calculator
Other sources of DSC:
If Start-Up, 1.20x from outside source
Collateral (1st Position):
Real Property
Origination Fee:
1%
Assumability:
Allowed
SBA 504 FAQS
What is the SBA 504 Loan Product?
SBA 504 Loan Refinance - Now Available
Newly enacted legislation will allow small businesses to refinance existing debt within the 504 program. These permanent changes will permit 504 debt refinancing:
Not Sure How to Refinance Under the 504 Program?

USES Proceeds may be used for the refinance of existing loans whose proceeds were used substantially (85%) to acquire fixed assets eligible for the SBA 504 program. In addition, loan proceeds may be used to pay Eligible Business Expenses such as maintenance of building (no expansion to building), equipment purchases, rent, utilities, inventory or other obligations. These expenses must be incurred but not paid prior to the date of the application or come due within 18 months of the date of the application. All proceeds must have been used for the benefit of the small business concern.
STRUCTURE AND BORROWER EQUITY
50%, varies - Loan secured by a senior lien from a third-party lender for not less than the net 504 loan.
Up to 40% - SBA 504 Loan secured by a junior lien from CP/SBA.
Not <10% - Borrower equity in the existing real estate and/or cash injection as needed. Additionally, the Borrower may pledge equity in any other fixed assets that are acceptable to SBA as collateral.
The Third Party loan and the 504 loan combined may not be more than 90% of the fair market value of the fixed assets securing the loan. In no event may it exceed the outstanding principal balance of the debt refinanced, eligible business expenses & closing costs. COLLATERAL An independent appraisal supporting the fair market value of the fixed assets being refinanced and any other assets being offered as collateral whether commercial or residential must be submitted at SBA application. The appraisal(s) must be dated within six (6) months of the date of application. FEES The Borrower is required to pay an annual guarantee fee to cover the cost of the refinancing program in the amount of 1.043%. ELIGIBILITY REQUIREMENTS
Loans being refinanced must have been current for the past year according to the original or modified terms, with no payment being past due for more than 30 days. Any modification must have been entered into prior to issuance of SBA final rule on 10/12/11. A transcript must be provided to demonstrate compliance with this requirement. For the refinancing of same institution debt, the transcript of account for the entire period of the loan must be provided. This will be used to determine the overall creditworthiness of the Borrower.
No refinancing where the creditor on the debt to be refinanced is in a position to sustain a loss; causing a shift to SBA of all or a portion of a potential loss from an existing debt.
Debt being refinanced must have been incurred not less than two years prior to the date the application is received by SBA. Additionally, the small business concern must have been in business for two years prior to the submission of the application.
Debt may be refinanced even if it does not meet the job creation requirement or other public policy goals set forth by the SBA. In such case, the 504 loan size may not exceed the amount obtained by multiplying the number of full-time equivalent employees (40 hour work week) of the Borrower by $65,000.
Borrower must currently occupy 51% of the building being refinanced.
RESTRICTIONS
No refinancing of loans with an existing federal guaranty; such as an SBA 7(a) or 504 loan or an USDA loan.
No refinancing of debt to an Associate of the Borrower, an SBIC, or New Market Ventures Capital Companies (NMVCC).
When the debt being refinanced is same institution debt, the Third Party Loan cannot be sold on the secondary market as part of a pool of guaranteed loans.
CLOSING
All loans approved must be closed within 6-months. Loans will be canceled by SBA if not funded during this time period.
When loan being refinanced is Same Institution Debt, either an escrow account or an interim loan may be used. When loan being refinanced is not Same Institution Debt, an interim loan must be used.
Any delinquency on loans being refinanced after SBA approval but before the loan funding must be reported to the SBA as an adverse change.
Effective immediately, Commercial Loan Direct is accepting loan applications that include refinances. Please give us a call if you have questions or would like to discuss a specific situation.
The SBA 504 Loan Program Is one of the best financing vehicles available for new and expanding businesses. With up to 90% loan-to-cost available under SBA 504 loans, owners of small and mid-sized businesses can preserve capital and maximize cash flow to better afford purchasing commercial real estate instead of leasing. Our borrowers get real estate financing with less money down, longer fixed rate terms, and great customer service and turn around times from Commercial Loan Direct.