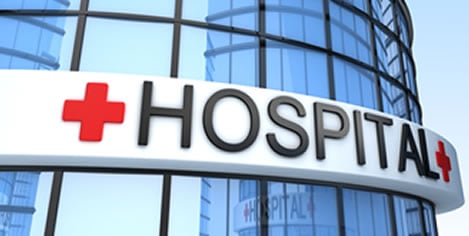 Hospital Loans & Clinic Mortgages - Health-Care Finance
A hospital is an institution for health care providing patient treatment by specialised staff and equipment, and often but not always providing for longer-term patient stays. Today, hospitals are usually funded by the state, health organizations (for profit or non-profit), health insurances or charities, including direct charitable donations. Commercial Loan Direct offers a wide array of financing options for Hospitals of all sizes.
---
Health Care Center or Medical Clinic - Definition
A clinic (or an outpatient clinic) is a small private or public health facility that is devoted to the care of outpatients, often in a community, in contrast to larger hospitals, which also treat inpatients. Some grow to be institutions as large as major hospitals, whilst retaining the name clinic. These are often associated with a hospital or medical school.
General practice clinics are run by one or more general practitioners or practice managers. Physiotherapy clinics are usually operated by physiotherapists and psychology clinics by clinical psychologists, and so on for each health profession. Some clinics are operated in-house by employers, government organizations or hospitals and some clinical services are outsourced to private corporations, specialising in provision of health services
Hospital Financing Loan Products
| | | | | | | |
| --- | --- | --- | --- | --- | --- | --- |
| Loan Type | Min Loan Amount | Max LTV | Term Length | Amortization | Rates | Learn More |
| Conventional | $1,000,000 | 75% | 3-15 Years | 15-30 Years | | |
| FHA / HUD | $3,000,000 | 83.3% | 35-40 Years | 35-40 Years | | |
| USDA | $1,000,000 | 85% | 5-15 Years | 15-30 Years | | |
| SBA | $1,000,000 | 85-90% | 10-20 Years | 15-30 Years | | |