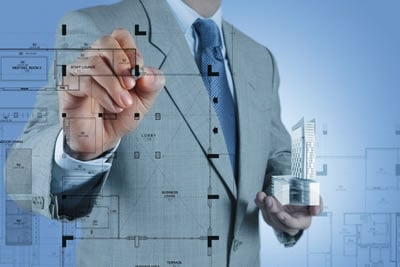 Bridge Loans - Commercial Real Estate & Apartments
Commercial Loan Direct offers interim financing or bridge loans on commercial properties including; Multifamily, Office, Industrial, Retail, Self Storage, Assisted Living-Congregate, Hotel/Motel, Special Use (most commercial properties with the exception of outlet malls and land). Commercial Loan Direct's quick turnaround allows the borrower to close in a shorter time frame than otherwise required for traditional permanent loans. Bridge financing gives owners the flexibility they need to reposition and stabilize properties. Commercial Loan Direct's conventional loan programs can provide permanent financing upon stabilization, creating a seamless exit strategy.
---
Loan Type
*Property Type
Min Loan Amount
Max LTV
Term Length
Amortization
Rates
Small Apartment Bridge Loans
Apartment
$1,500,000
80%
12-36 Months
Interest Only
Mid - Lg. Apartment Bridge Loans
Apartment
$3,000,000
80%
12-36 Months
Interest Only
Commercial Bridge Loans

I/W

,

M/H

,

MU

,

O

,

R

,

SS

$3,000,000
75%
12-36 Months
Interest-Only
I/W = Industrial/Warehouse M/H = Medical/Healthcare MU = Mixed Use O = Office R = Retail SS= Self-Storage
Small Apartment Bridge Loans $1.5-$5 Million
The purpose of this bridge loan is to stabilize and existing apartment complex and upon stabilization refinance with our Fannie Mae or FHA loan products taking advantage of our low agency based rates.
Small Apartment Bridge Loans
Loan Size
$1.5 to $5 million
Term
12 Months
Amortization
Interest Only
Advance Rate:
Up to 80% Loan to Cost (LTC), including lender-approved soft costs
Spread:
7% or higher over the index
Index:
6-month LIBOR
Exit Fee:
1% waived upon refinance with internal Fannie Mae Program
Loan Extension:
2, 3-month extensions for .25% each
Prepayment:
Open
Recourse:
Full
Reserves:
No reserves for bridge, no interest reserve; will impound for taxes and insurance
Underwriting:
DSCR 1.0x on in-place cash flow
Apartment Loan Bridge Program $3-30+ Million
The Agency Gateway Program is geared toward multifamily owners who don't currently qualify for Fannie Mae or FHA financing, but is part of the owners exit strategy. The program will give the borrower additional time to stabilize the property to meet agency guidelines.
Mid to Large Apartment Bridge Loans
Eligible Properties:
Multifamily, Mobile Home Park and Seniors Housing
Loan Amounts:
$3,000,000 - $30,000,000 (larger or smaller upon request)
Deal Structure:
Variable Rate First Mortgage - 30-day LIBOR with a floor of 1.0%
Term
Up to 3 years
Amortization:
Interest-only (some amortization may be required after first two years of term)
Pricing Spread:
7% or higher over the index
Application Fee /Deposits:
$5,000 per property non-refundable processing fee (fee depends on loan size and complexity) plus $15,000 to $20,000 per property escrow deposit to cover the cost of the appraisal, structural/ engineering, and environmental reports, travel and due diligence
Prepayment/Exit Fees:
The loan will be open to prepayment subject to the payment of an exit fee; The exit fee shall be waived if CLD provides permanent financing
Borrower Recourse:
Typically non-recourse with standard carve-outs for environmental, bankruptcy, fraud and misapplication of funds, etc.; Partial recourse and/or operating deficit and completion guaranty may be required for properties undergoing more significant renovation
Maximum LTV:
Up to 80%
Minimum Debt Service Coverage:
The loan amount is sized such that the DCR will provide a minimum coverage of 1.10x at the actual interest rate; The loan amount is also sized based on sufficient evidence that rents can be increased to provide sufficient cash flow to support a DCR at a stressed constant of 1.25x on multifamily properties (including MHP's), 1.35x for independent living and 1.45x for assisted living
Equity Retirements:
Typically not less than 20.0% cash equity
Escrows:
Taxes, Insurance and Replacement Reserves
Third Party Reports:
MAI Appraisal (expanded or separate market study may be required for properties with a value-add component); Environment Phase I and Engineering/Structural Report prepared by approved professionals
Commercial Loan Bridge Program $3 Million ($8 Million Min. - West Coast ) - No maximum.
The Bridge Loan Program is ideally suited for property repositionings, value-added transactions, temporary financing for pre-HUD take-out financing, and 1031's.
Commercial Loan Bridge Program
Eligible Properties:
Multifamily, Office, Retail, Hospitality, Industrial, Health Care, Self Storage, and Mixed Use . No land developments or construction.
Loan Amounts:
$3,000,000 minimum - ($8 Million Minimum West Coast) - No maximum
Minimum DSCR:
1.10x As-Is / 1.25x at Exit.
Maximum LTV
75%
Loan Term:
1-3 years, extension options available.
AMORTIZATION:
Interest-only or Fixed.
Lender Fee:
Origination and exit fees to be determined.
Tax and insurance escrows:
Origination and exit fees to be determined.
Replacement Reserves:
Monthly deposits required.
Required Reserves:
Narrative MAI Appraisal, Property Condition Assessment and Phase I Environmental.
Prepayment:
Generally permitted.
Subordinate Financing:
Mezzanine debt may be provided by lender or an approved 3rd party lender.
Eligible Borrower
Single asset special purpose entity.
In its prequalifying review, Commercial Loan Direct will attempt to estimate both the loan amount and the fees and costs associated with the transaction. Actual loan amounts and actual fees and expenses may vary from the prequalifying estimates. A prequalifying estimate is not a commitment to make a loan.