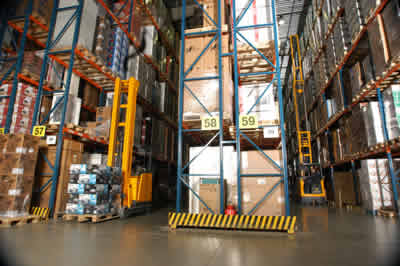 Factoring Financing Invoice & Accounts Receivable Loans
Factoring provides your company with the necessary capital to operate your business. A factoring loan alows your company to grow by increasing your cash flow without increasing debt service. A Factoring Company, Bank or Lender will purchase your accounts receivable (invoices) as soon as 24 hours after you invoice; this creates immediate cash flow for your company. Factoring is not a business loan. Rather, factoring involves selling your invoices at a discount for immediate cash. The factoring company waits to get paid, while you get immediate use of the funds.
---
Factoring Loan Products
Commercial Loan Direct offers a wide variety of factoring options to most
industries, including recourse and nonrecourse facilities. Our factoring products range from $100,000 to $10,000,000. We also provide Credit, Collections and Cash Applications assistance which are an integral part of the services included with our factoring loan product.
Factoring Loan Product

Deal Size

$100,000 to $10 Million

Sub-Line Options

Inventory and Equipment financing

Advance Rates

Up to 100% of eligible Accounts Receivable

Ideal Profile

- Commercial Business
- Annual Sales ranging from $600M to $50MM
- Does not currently qualify for traditional bank financing products
- Creditworthy Account Debtors
- Growing, Transitional or Restructuring Companies

Excellent for Business with

- Negative Net Worth
- Negative Cash flow
- Start-Up Operations
- Seasonal Needs
- High Customer Concentrations
- Tax Problems or Liens
- Bankruptcy (DIP) Issues—Be in or Going In
Accounts receivable factoring financing enables you to receive a substantial portion of your billings within a day of invoicing. It reduces the time you wait to get paid from 60 days to 2 days. The transaction is usually structured as a two installment sale of an invoice. The first installment, called the advance, is paid to you immediately. The advance can be anywhere between 70% and 90% of the gross value of the invoice. The remaining portion (10% - 30%) is held as a reserve to cover disputes and charge backs. The reserve is rebated as soon as the invoice is paid in full. The factoring company will charge a small fee for this service.
Asset based lending products
Commercial Loan Direct offers asset-based financing solutions for companies with sound collateral but fluctuating cash flow or capital needs. Lending solutions secured by accounts receivables and/or inventory can range from $500,000 to $5,000,000 and will free up capital tied up in these assets, providing clients with greater financial flexibility.
We offer full-service accounts receivable management– as well as collection and credit support- so that our clients can outsource all or part
of their back-office operations.
Asset Based Product

Deal Size

$100,000 to $5 Million

Sub-Line Options

Inventory and Equipment financing

Advance Rates

- Accounts Receivable – Up to 85% of eligible
- Inventory – Up to 50% of eligible or NOLV Appraisal (not to exceed 40% of total facility and outstandings)
- Equipment – Up to 50% of NOLV Appraisal (not to exceed 25% of total facility and outstandings)
- Fixed Charge Coverage Ratio of at least 1.0
- Accounts Payable all less than 90 days past due
- Annual (Reviewed) / Monthly (Internal) financials
Ineligible Industries and Collateral

Ineligible Accounts Receivable

- Progress Billings
- Contras
- Consignments
- Consumer
- Related Parties
- Foreign
- Bill & Hold
- Medical (Medicare, Medicaid, Insurance)

Ineligible Industries

- Construction
- Retail
- Perishables
- Livestock
- Commodities

- WIP
- Custom
- Specialty & Single Purpose
- Pornographic
- Consigned
- Goods In-transit

- Non-Creditworthy Account Debtors
- Post Delivery Performance Requirements
- Poor Quality of Receivables Documentation
- Excessive Dilution in Accounts Receivable
Understanding factoring financing
Who is a good candidate for factoring?
Receivables factoring is a great resource for companies that have great paying – albeit slow paying - customers. To work well, the company should have profit margins of at least 15%. However, higher margins of 25% - 50% are more desirable.
Factoring financing is an ideal tool for companies that are growing and that cannot afford to wait to get paid by the clients. It helps you to stabilize your financial situation and positions you for growth.
One major advantage of accounts receivable factoring is that it is easier to obtain than a business loan. Furthermore, the factoring loan can be set up in about a week, and the biggest requirement for approval by a factoring company is that do you business with credit worthy clients.
Items needed to obtain a Factoring Financing loan proposal:
Completed General Application

Most recent month-end Accounts Receivable Aging (detailed by invoice and aged by invoice date)

Customer List including names, addresses, and phone numbers