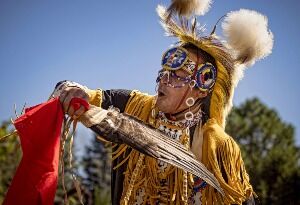 Resources for Native American-Owned Businesses
As one of the most under-served demographics of the United States, we believe the Native American people are long over-due to take their rightful place in American business. Because of that, we've collected a wealth of resources for those of Native American descent that either already own or are wanting to start a business in the US in order to help bring attention to the resources that are already available. Additionally, Commercial Loan Direct will offer a 50% origination fee reduction* on any loan program we offer so long as the borrower/business is 51%+ owned by an individual that can prove Native American heritage.
---
Summary of Federal Loan Programs and Business Resources for Native Americans
Small Business Administration (SBA) - Resources for American Indians, Alaska Natives, and Native Hawaiians
Department of Interior Bureau of Indian Affairs (BIA) - Opportunities regarding job training, education, and employment for members of federally recognized tribes
US Department of Agriculture (USDA)
Department of Commerce (USDC)
US Treasury
Federal Housing Authority (FHA) Department of Housing and Urban Development (HUD)
US Senate Committee on Indian Affairs
National Congress of American Indians (NCAI) - founded in 1944, NCAI is the oldest, largest and most representative American Indian and Alaska Native organization serving the broad interests of tribal governments and communities
* Borrower/business must qualify for the loan program by meeting the underwriting standards provided by that particular program. This fee reduction applies only to Commercial Loan Direct's origination fee; it does not apply to any other fees charged by the applicable programs or funding lenders.