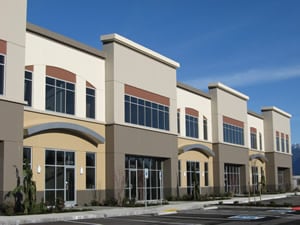 Business & Industry Guaranteed Loans (B&I)
The B&I Guaranteed Loan Program helps improve, develop, or finance business, industry, and employment and improve the economic and environmental climate in rural communities. This purpose is achieved by bolstering the existing private credit structure through the guarantee of quality loans which will provide lasting community benefits. It is not intended that the guarantee authority will be used for marginal or substandard loans or for relief of lenders having such loans.
---
What are the borrower's requirements to get an USDA loan?
A borrower is required to propose a business that will:
Improve the economic or environmental climate.
Promote the conservation, development, and use of water for aquaculture.
Reduce reliance on nonrenewable energy resources by encouraging the development and construction of solar energy systems and other renewable energy systems.
Provide employment.
Individual borrowers must be citizens of the United States or reside in the U.S. after being legally admitted for permanent residence. Corporations or other nonpublic body organization-type borrowers must be at least 51 percent owned by persons who are either citizens of the U.S. or reside in the U.S. after being legally admitted for permanent residence. B&I loans are normally available in rural areas (50,000 people or less).
How may the funds be used?
The funds may be used in the following ways:
Business and industrial acquisitions when the loan will keep the business from closing, prevent the loss of employment opportunities, or provide expanded job opportunities.
Business conversion, enlargement, repair, modernization, or development.
Purchase and development of land, easements, rights-of-way, buildings, or facilities.
Purchase of equipment, leasehold improvements, machinery, supplies, or inventory.
What is the percentage of Guarantee?
The percentage of guarantee, up to the maximum allowed, is a matter of negotiation between the lender and the Agency. The maximum percentage of guarantee is 80 percent for loans of $5 million or less, 70 percent for loans between $5 and $10 million, and 60 percent for loans exceeding $10 million.