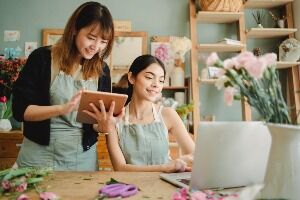 Resources for Women-Owned Businesses
Women are a formidable force in the US business world, partly due to the ability to form alliances and support one another. Having the right resources readily available can also be a big part of assisting in the road to success. The following are helpful resources to give women the leg up they may need in order to start, grow, and expand their businesses into successful enterprises.
---
Small Business Administration (SBA)
US Women's Chamber of Commerce - Assists women in starting and building successful businesses and careers, receiving government contracts, growing as leaders, and preparing for a secure retirement.
San Antonio Women's Business Center - offers business accelerator programs for small business contractors, artist entrepreneurs, and women-owned businesses; offers comprehensive business training and mentorship programs as well as business plan competitions, pitch events, and other special programs throughout the year.
National Women's Business Council
National Association of Women in Construction
National Association of Women in Real Estate Businesses (NAWRB)
National Association of Women Business Ownership
Women's Business Enterprise National Council (WBENC) - the largest certifier of US women-owned businesses and a leading advocate for women business owners and entrepreneurs.
Women's Presidents' Organization (WPO) - non-profit membership organization for women presidents, CEOs, and managing directors of privately held, multi-million-dollar companies.