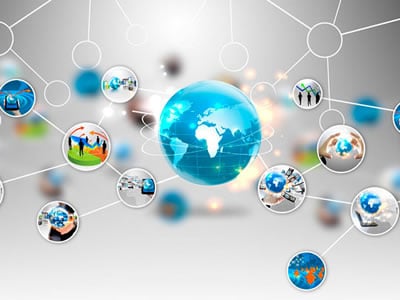 Web Affiliate Program - Offering High Commissions
Get $1,250 for every closed transaction you refer to us
Our program is an easy way for you to earn extra money with your website. It is for people who are serious about earning a substantial income on the Internet.
We pay a $1,250 per sale (closed transaction). This means you can get up to US$1,250 for a single sale that you refer to us.
And it's getting better: If you refer someone to our site and they join our affiliate program, you will get $250 for every sale THEY refer to us! We call these Sub-Affiliates.
---
Five reasons to join this program:
Serious commissions: We pay up to US$1,250 per sale and we pay on time, every time.

Reliable tracking and advanced reporting: To help you to earn more, we focus on conversions and provide detailed tracking reports.

One affiliate link - multiple products: You have one affiliate ID and one login page but you can promote all Commercial Loan Direct's products (commercial loans, apartment loans, etc). 

No risk for you: You pay nothing to participate in our program and you can stop anytime you like.
How does it work?
Just link to our website. Each time you refer a prospect (when they click on your link), we'll track that prospect until the transaction is closed (tracking is done using document.referrer and cookies). On completion of the loan closing you will earn a $1,250 regardless of the loan program, size of the loan, etc. (please read more about this below.) Once approved, you can log in to the sales administration area and track real time statistics (including your sales and the sales made by your **Sub-Affiliates).
Getting Approved as a website affiliate
To be an approved affiliate we need to review your website to make sure that your company does not engage in spamming, offers offensive materials, and does not violate Google, Yahoo or any other search engine webmaster's guidelines. We prefer companies that offer relevant information to the financial sector, news, bulletins, and/or groups, and offer quality content.
Please note that you must be a legal resident of the United States to qualify for this program.
Explanation of the Commission threshold:
$1,250 per closed transaction
We will send you an automatic email advising you when an application has been referred from your website to ours; when we close the transaction we will send you another email to confirm closing and a check will be issued and mailed to you shortly thereafter. We could also pay you via Paypal.
Getting started
To join our program read our affiliate agreement carefully, then sign up. When you join you will receive your affiliate ID and detailed information about how you could link to our website.
(*) A sale is a funded (closed) loan that was referred to us from a link on one of our affiliates website.
** Sub-Affiliates are affiliates that signed up with Commercial Loan Direct as a result of clicking on a link on one of our affiliates website.