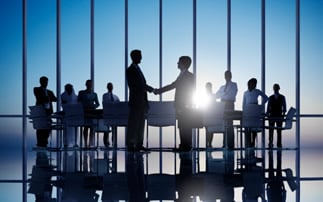 Brokers and Lending Professionals - Wholesale Program
Commercial Loan Direct has an extensive network of mortgage brokers and correspondents nationwide. If you are interested in learning more about our wholesale and correspondent program and how you can benefit from referring commercial real estate transactions to us please fill out the enclosed form and one of our associates will contact you shortly. We are always looking for valuable brokers who are knowledgeable, hardworking, have impeccable ethics, and are dedicated to providing their clients with the best possible customer service.
---
This program is designed for bankers trying to expand their products, commercial mortgage brokers, commercial real estate agents and can also be beneficial for selected mortgage brokers and real estate agents.
In order to benefit from CLD's Brokers and Lending Professionals program you must be approved by our company.
It is strongly suggested that you have an exclusivity relationship and brokerage fee agreement with your Borrower prior to submitting transactions to CLD.
We are currently working on bringing the Broker Affiliate Program back. Fill out the enclosed application and once the program is active we will send you an email notification. Please note that until the program is back in place we will be unable to process brokered transactions.
Required Fields (*)