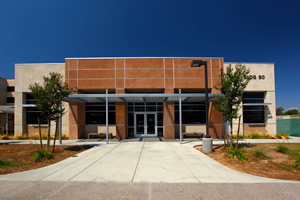 SBA 504 Interest Rates, Fees, and Loan Amounts
Maximum loan amounts are determined by how funds will be used based on which goal they support from the list below.
---
Loan Amounts
Job Creation - The maximum SBA debenture is $5 million for meeting the job creation criteria or a community development goal. Generally, your business must create or retain one job for every $65,000 provided by the SBA, except for small manufacturers, which have a $100,000 job creation or retention goal (see below).
Public Policy - The maximum SBA debenture is $5 million or $5.5 for small manufacturing or when meeting the public policy goals of energy reduction or alternative fuelsl. Examples of public policy goals include:
Business district revitalization
Expansion of exports
Expansion of minority business development
Rural development
Increasing productivity and competitiveness
Restructuring because of federally mandated standards or policies
Changes necessitated by federal budget cutbacks
Expansion of small business concerns owned and controlled by veterans (especially service-disabled veterans)
Expansion of small business concerns owned and controlled by women
Small Manufacturing - The maximum debenture for small manufacturers is $4 million. A small manufacturer is defined as a company that has its primary business classified in sector 31, 32, or 33 of the North American Industrial Classification System (NAICS) and all of its production facilities located in the United States. To qualify for a $4 million 504 loan, your business must meet the definition of a small manufacturer and accomplish one of the following:
Create or retain at least one job per $100,000 guaranteed by the SBA [Section 501(d)(1) of the Small Business Investment Act (SBI Act)]
Improve the economy of the locality or achieve one or more public policy goals [sections 501(d)(2) or (3) of the SBI Act]
Other Terms
Collateral- Generally, the project assets being financed are used as collateral. Personal guarantees of the principal owners are also required.
Maturity Terms- Maturity terms of 10 and 20 years are available.
Interest Rates- Interest rates on 504 loans are pegged to an increment above the current market rate for 5-year and 10-year U.S. Treasury issues.
SBA 504 Commercial Loans