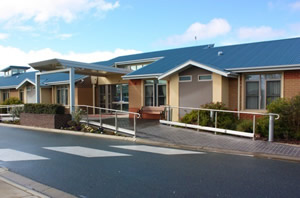 FHA Residential Care Facilities - HUD Section 232 Mortgages
HUD/FHA provides insurance on mortgages that cover housing for the elderly. Known as a Section 232 loan, these loans finance nursing homes, assisted living facilities, and board and care facilities. FHA mortgage insurance provides protection against losses as the result of borrowers defaulting on their loans. The lenders have less risk because FHA will pay a claim to the lender in the event of a borrower's default. Section 232 may be used to finance the purchase, refinance, new construction, or substantial rehabilitation of a project.
---
FHA Credit Enhancement
Government backing enhances your hospitals credit worthiness. Your Resulting AA to AAA Credit Rating will provide you with a better interest rate. With a lower interest rate you have more money to meet your community needs.
HUD's Lean Process
HUD's new Lean process employs standardized work products and processes to obtain a consistent, timely results. The following are some of the changes implemented with the Lean process:
We have developed standardized checklists, statements of work for third party work, certifications, and templates for the lenders to use in their assembly of the application package. Moreover, we have developed standardized punchlists for HUD staff to use in their underwriting of submitted applications.
We have removed portions of the application process/requirements for submittal that were duplicative or not necessary (e.g. no need to submit closing related documents that are submitted with the Firm Application twice, removal of forms that are not needed, development of consolidated certifications, etc).
We have revised the third party appraisal requirements so that the appraisal is a market appraisal - no requirement to use HUD forms and no proprietary earnings carve out.
FHA Health Care Loans
FHA Health Care Mortgages