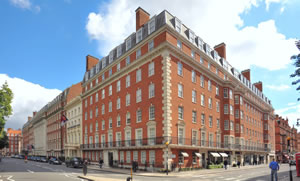 Fannie Mae Affordable Housing Loans
Fannie Mae provides options for preserving the availability and affordability of affordable housing projects. This program provides flexible financing, competitive pricing, and fast execution time.
---
Overview
Term
10-30 Years
Amortization
Up to 30 Years
Max LTV
80%
Min DSCR DSCR Calculator
1.20x
Recourse Loss
Non-recourse
Rate Lock
Rate Lock Early rate lock feature is available allowing the borrower to lock a rate 45 to 180 days in advance of closing.
Recourse
Recourse Non-recourse. Standard carve-outs for "bad acts" such as fraud and bankruptcy are required.
Escrows
Standard DUS escrow requirements for taxes and insurance. Replacement Reserves are required at a minimum of $250 per unit per annum, and must be fully funded.
Third-Party Reports
Standard third-party reports including Appraisal, Phase I Environmental Assessment and a Physical Needs Assessment are required.
Interest Rate
Fixed and variable rate options.
Assumption
Loans are typically assumable.
Prepayment Options
Yield maintenance and other graduated prepayment options are available.
Supplemental Financing
Supplemental mortgages are available, providing the opportunity for additional proceeds for communities in the final stages of lease-up or with expansion phases.
Additional Considerations
Low-income qualifying restrictions; 20% or more units rented to families earning at or below 50% of Area Median Income (AMI), or 40% or more units rented to families earning at or below 60% of AMI. Restriction must be recorded.
FNMA Multifamily Mortgages