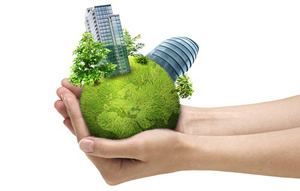 Fannie Mae M-PIRE Apartment Loans
Fannie Mae's Multifamily Mortgage Business offers first lien and supplemental mortgage loans that support additional loan proceeds for energy and water efficiency renovations for existing multifamily properties within New York City's five boroughs. This program provides competitive pricing and a speedy execution. Eligible properties include conventional, affordable housing, cooperative properties, and energy efficient multifamily properties in New York City.
---
Overview
Term
5, 7, and 10 years
Amortization
30 years
Max LTV
The max LTV may be no more than 5 percent greater than the maximum allowable LTV ratio for that loan type and lender contract, as listed in Fannie Mae Multifamily Underwriting Standards.
Min DSCR DSCR Calculator
Loans must underwrite to a DSCR no more than 5 basis points lower than standard underwriting guidelines when underwriting the loan with the additional loan proceeds but without the benefit of the reduced, projected energy and water cost savings.
Recourse Requirements
Standard recourse carve-outs apply.
Escrows
Replacement reserve, tax, and insurance escrows are typically required for higher leverage transactions.
Third-Party Reports
- Standard third-party reports including Appraisal, Phase 1 Environmental Assessment, and a Physical Needs Assessment are required.
- The Physical Needs Assessment must include the new High Performance Building module, or an equivalent scope of work that meets the requirements of the ASHRAE Level 2 audit.
Interest Rate and Accrual Method
Fixed rate. 30/360 and Actual/360 accrual methods are available.
Rate Lock
Standard rate lock requirements apply.
Assumption
Loans are typically assumable.
Prepayment Options
Yield maintenance and other graduated prepayment options are available.
Supplemental Loans
Supplemental M-PIRE loans can only be placed behind an existing Fannie Mae loan.
FNMA Multifamily Mortgages