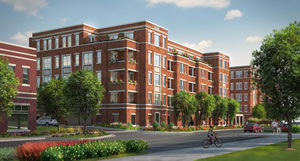 Fannie Mae Cooperative Housing Loans
This program financing options for properties in which the residents collectively own the building(s) and property through their shares in the cooperative corporation. Eligible properties include stabilized cooperative properties in eligible Cooperative Property markets.
---
Overview
Term
5-30 Years
Amortization
Up to 30 years
Max LTV
55%
Min DSCR DSCR Calculator
1.0x on actual underwritten operations; 1.55x when utilizing market rate rentals.
Accrual
30/360 or Actual/360
Third-Party Reports
Standard third-party reports including Appraisal, Phase I Environmental Assessment and a Physical Needs Assessment are required.
Interest Rate
Fixed and variable rates.
Rate Lock
30- to 90- day commitments. An early rate lock feature is available allowing the borrower to lock a rate 45 to 180 days in advance of closing.
Prepayment Options
Yield maintenance and other graduated prepayment options.
Supplemental Financing
Available
Property Considerations
− The average of the last three (3) years of maintenance fee accounts receivable as a percentage of total annual maintenance fees must not exceed three percent (3%).
− The property management company is required to have experience with cooperative properties of like size and market.
− Reserve Balance: greater than or equal to 10% of annual maintenance fees.
− Co-op is required to charge maintenance fees to sufficient levels to achieve a balanced budget.
− Generally, no more than 40% of the units may be owned by the Sponsor.
FNMA Multifamily Mortgages