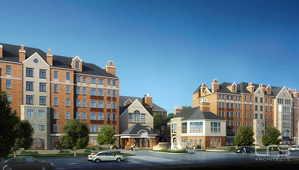 Fannie Mae Seniors Housing Mortgages
Fannie Mae provides financing for multifamily seniors housing properties. This program includes flexible financing, competitive pricing, and a speedy execution. Sponsors and Operators must have a minimum of five years experience in the seniors housing industry and a minimum of five stabilized properties.
---
Overview
Term
5-30 years
Amortization
Up to 30 years
Max LTV
75%
Min DSCR DSCR Calculator
1.3x
Recourse
Non-recourse
Escrows
Fully funded replacement reserve, tax and insurance escrows are required.
Third-Party Reports
Standard third-party reports including Appraisal, Phase I Environmental Assessment and a Physical Needs Assessment are required. In addition, a Consultant's Report on Management and Operations is required for all types of seniors housing properties, and a Regulatory Compliance Report is required for licensed seniors housing properties.
Interest Rate
Fixed and variable rates.
Assumption
Mortgages are typically assumable.
Rate Lock
30- to 90-day commitments. An early rate lock feature is available allowing the borrower to lock a rate 45 to 180 days in advance of closing.
Prepayment Options
Yield maintenance and other graduated prepayment options.
Supplemental Financing
Available
Additional Considerations
The Credit Enhancement Instrument issued by Fannie Mae is provided in accordance with the terms of a Reimbursement Agreement between the borrower and Fannie Mae, among other documents.
FNMA Multifamily Mortgages